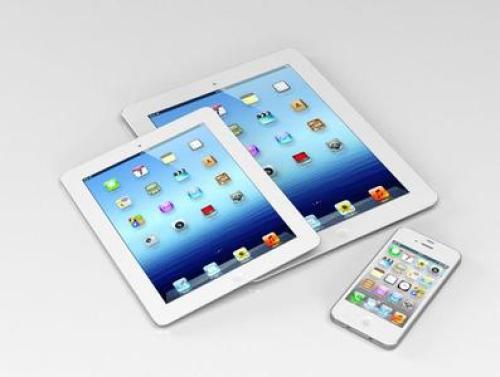 Yesterday, Apple iPad Air officially launched in the country, which is the first time for iPad products to be sold simultaneously in China. However, the lack of "local gold" stimulation, iPad Air is open to the cold. Apple's official website quotes 3588 yuan for the 16G version of iPad Air, Hangzhou, the basic price of 3,500 yuan. The price on the Taobao shop dropped to 3,400 yuan.

"Since early morning, I sold an iPad Air one day." Mr. Wang of Hangzhou Bainaohui, an apple franchise store, only made a single "fruit powder" business yesterday morning. There are only a few sporadic customers, and the most frequently asked question is when the local gold iPad will be launched. Before the launch of the iPhone 5S "local gold" version of the big sale, once speculation more than 10,000 yuan. However, he told reporters that compared with the iPhone, iPad tablet sales have always been more low-key. After all, tablet computers have a longer life cycle and people's replacement needs are lower.

The reporter learned from several other digital malls that the sales of the iPad Air were not as expected, and they were able to sell more than four or five units and less directly. "Into the warehouse 20, was still afraid of not enough to sell, and now it seems enough to sell for a month." A digital store owner of the digital high-line call, think iPad Air sales will be cold, did not expect would be "frozen."

The new iPad mini will not be available until the middle or end of the month, and sales are still difficult to judge.

Not only did Hangzhou's iPad Air sell cold, but in Beijing's Apple Sanlitun retail store, there were only more than 50 people waiting in line to purchase the iPad Air yesterday. They are all users who have successfully booked the tablet on the Apple China website in advance. 8:20 in the morning will not have to queue. Before the release of Apple's new products and inseparable cattle, this time did not appear.

In Shanghai's Apple Store, there is no queuing scene in the past. There are only dozens of consumers who came to line up to buy, and they mainly focus on upgrading.

Taobao's iPad Air sales are also very general. The reporter saw a digital store in Shanghai quoting 3,499 yuan and sold 179 units yesterday. Another store also reduced the price directly from 3588 yuan to 3,400 yuan, closing 42 units. The store's shopkeeper said that they only earn 50 yuan for a machine, making small profits and making profits. An online shop in Shenzhen sells the Hong Kong version of the iPad Air, with a quotation of only 2,888 yuan. The online iPad Air is basically stocked and can be shipped the same day.

After the launch of the new iPad Air, the price of the old iPad 4 Digital Square has basically dropped to around 3,100 yuan, and the price of the online shop is basically around 2,850 yuan, which is about 50 yuan less than the price quoted last week.

"iPad Air lacks nirvana, can not catch the attention of consumers, can not open the consumer pocket." Analysts said that from the current situation, Apple's new iPad Air sales may be lower than market expectations. In Apple's fiscal fourth-quarter earnings report for 2013, iPhone's operating income was US$ 19.51 billion, which represented a year-on-year increase of 17%, accounting for 52% of total revenue. The iPad's revenue dropped 13% year-on-year to only US$6.186 billion.

Since the launch of the first iPad product in 2010, Apple has launched iPad, iPad2, new iPad, iPad4, iPad mini, iPad Air and iPad mini2 and other products. The new product release speed is faster and faster, but iPad sales have not risen simultaneously. , From 2012 onwards, each year shows a downward trend. In the fourth quarter of this year, iPad sales were 14.1 million units, which was a decrease of 510,000 units compared to 14.617 million units in the third quarter of this year. According to financial reports, iPad sales in the first quarter of 2013 totaled 22.86 million units, reaching its peak.

In addition to the lack of innovation, Apple's iPad series is facing more and more competition. Samsung and Microsoft from abroad have joined the group. Lenovo and Asustek have also introduced tablet computers. In addition, the market's demand is becoming saturated, so iPad Air sales are showing signs of decline.
Power Skiving,Skived Heatsink,Aluminum Heat Sink,Skived Fin Heat Sink
Dongguan Formal Precision Metal Parts Co,. Ltd , https://www.formalmetal.com