Nowadays, the configuration of smart TVs is getting higher and higher, and more and more functions are provided. However, many people find that the power consumption of many smart TVs is astonishingly high. In particular, 4K TVs consume more TV power than 1080P resolution TVs. 30% is not a small sum for a long time. As for why friends have too much TV power at home, I think it may be because many people do not pay attention to TV's energy consumption level when they buy TV.
What is the level of energy consumption?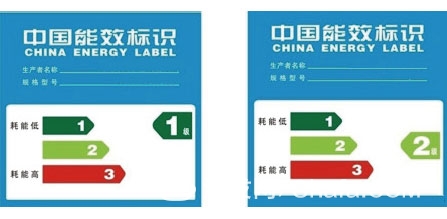 Energy efficiency rating: It is a classification method that represents the difference in energy efficiency of household appliances. According to the relevant provisions of the national standards, China's energy efficiency labeling will divide energy efficiency into five levels. Level 1 indicates that the product's energy saving has reached the international advanced level and the lowest energy consumption; Level 2 indicates that the product is more energy-efficient; Level 3 indicates that the energy efficiency of the product is the average level of the Chinese market; Level 4 indicates that the energy efficiency of the product is lower than the market average; 5 is the product market access index. Products below this level are not allowed to be produced and sold.
Province is to earn! Today Xiao Bian came to recommend several ultra-energy smart TVs to bid farewell to the "electric tiger!"

No.1: Hisense LDE55EC530 (see details)
Features: 4K output, 14-core processor energy efficiency rating: 1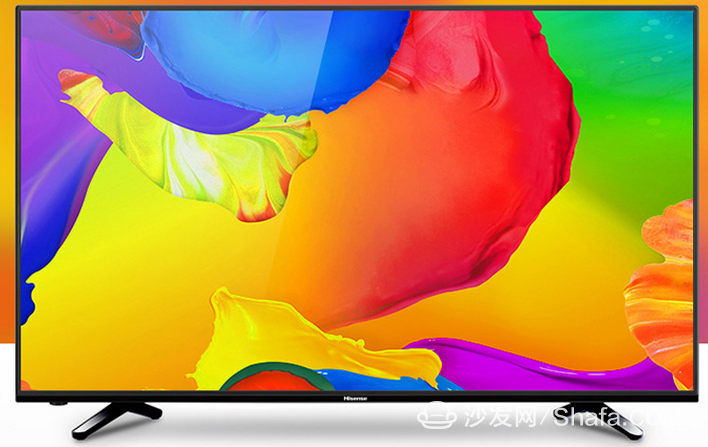 Hisense LDE55EC530 can be regarded as the perfect fusion of craftsmanship and materials, the pure black modeling reveals the depth, so that the body is turned into a picture on the wall, configure the EC530 ultra-high-definition 4K panel, restore the picture vivid and natural color, HDR display technology The application makes the TV screen more level, clear contrast between brightness and darkness, quad-core CPU, A53 architecture CPU, multi-tasking processing is more smooth, easy to run the big game in the sofa butler, 6 Mali 450GPU, powerful performance brought Your better game and movie experience. VIDAA operating system is simple and easy to use. EC530 browses pages, movies, TV dramas, variety animation and other genuine video resources, and broadcast high-rated programs, allowing you to achieve one-stop viewing. At the same time, Hisense has established a large-screen gaming platform through strategic cooperation with Tencent, enabling multiplayer cooperation and multiplayer competition.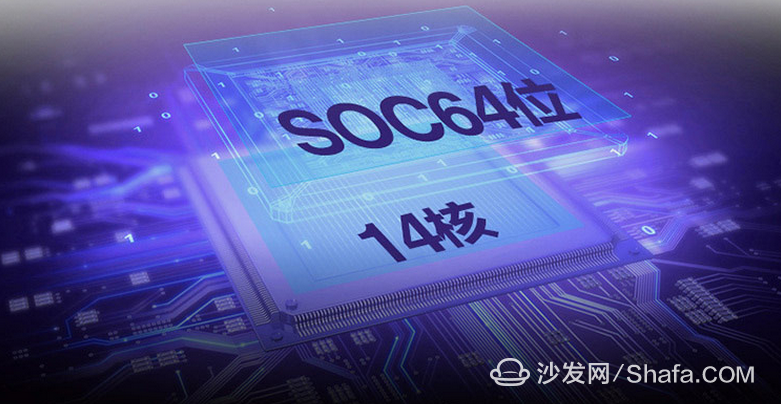 Recommended reason: Hisense TV as the leader in the domestic television industry, pays attention to the configuration of the television but also pays attention to energy efficiency. The 14-core processor and the lowest energy efficiency are the best manifestations. At the same time, the crossed VIDAA system is also a relatively rare system form. Still more worth starting.

No.2: Skyworth 55M5E (see details)
Features: 20-core processor, smart 4K
Energy Efficiency Rating: Level 1 Energy Efficiency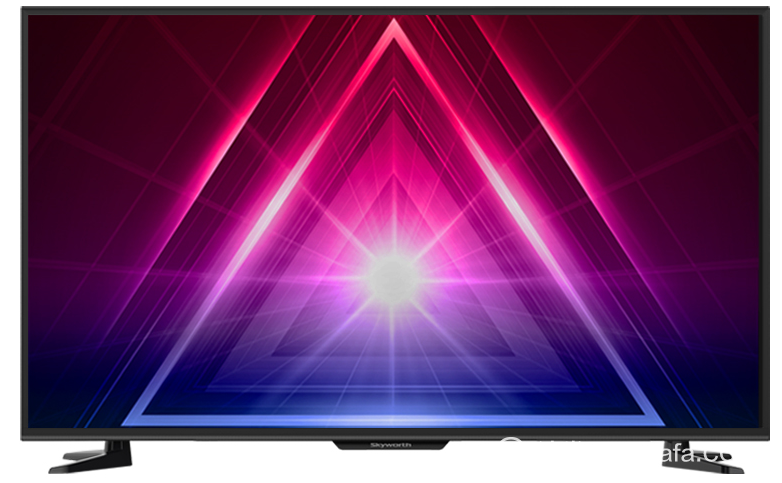 Skyworth 55M5E adopts an all-black appearance, deep and cool, giving a feeling of exquisite workmanship. 4K screen body has 8.29 million pixels, 4K picture quality, and each picture quality point is carefully displayed. The 64-bit core of Cortex-A53 , The operating speed is greatly improved, VPU is dedicated to decode video, and all-round 4K audio and video media playback is realized. The 55M5E has built-in independent four-tone cavity and uses an efficient pulp pan driver to effectively restore the sense of presence and greatly reduce noise. From the bombarding sound effects of aircrafts to The small voice of the butterfly wings can be eared. The TV school desktop converts all functions into APP forms, more in line with users' habits of using smart devices, playing machine is as simple as GITV + iQIYI 200 million hours of HD genuine film and television Resources, the major TV stations hit the theater, the original American drama Chinese theaters European classic hot special feature film breaks billions of large films and other simultaneous with the broadcast - big screen big horizon, want to see, look!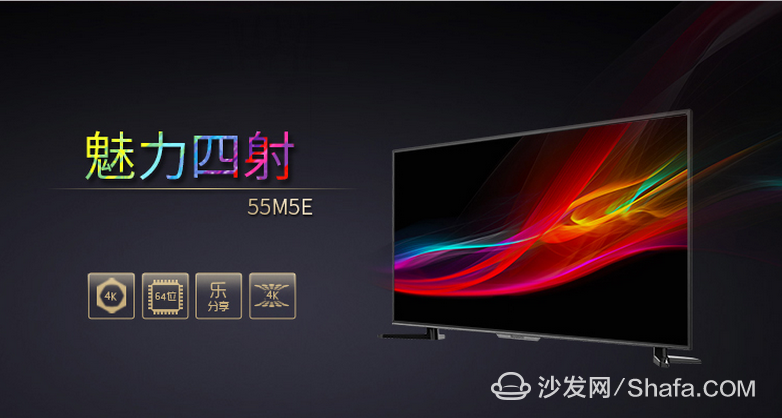 Recommended reason: Skyworth 55M5E cool black appearance is in line with many people's aesthetic, while the built-in four-tone cavity, brings extraordinary listening experience, and its rich video content can also protect people of all ages at home can see you like it Content.

No.3: Changhong 60G3 (see details)
Features: 4K HDR, Intelligent Voice Control Energy Efficiency Rating: Level 1 Energy Efficiency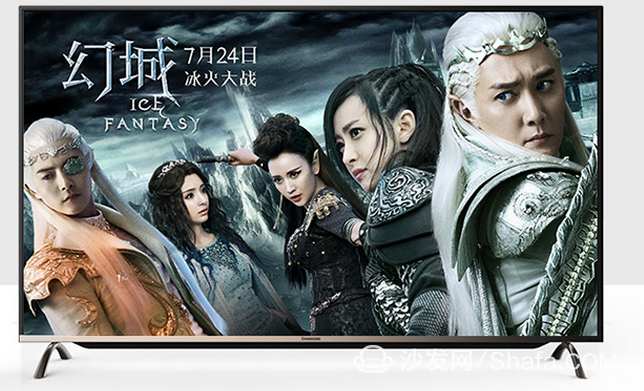 Changhong 60G3 adopts one-piece frame, width is only 5mm, rose gold metal brushed edge, stylish solid and more texture, G3 with 1.07 billion color imported hard screen panel, the picture quality is even better, 3 channel HDR decoding, video playback is more smooth, matrix Light control 200-zone backlight, the picture accurately regulate the color more natural. Using T860 4K special chip, with 16 shader cores to enhance the color expression of the screen, achieving subtle color changes under different brightness, hitting the MTK25 core movement known as TV Qualcomm Snapdragon, rapid processing capacity becomes The chip leader, 2G + 8G large memory, arbitrary installation of various types of applications within the sofa housekeeper, dual-band WiFi protection network is more stable, artificial intelligence voice control, play more variety, more simple operation, not only high recognition rate, but also support A variety of dialects, the content of Tencent video platform, more than one million hours of free content to meet the viewing needs of different groups of people.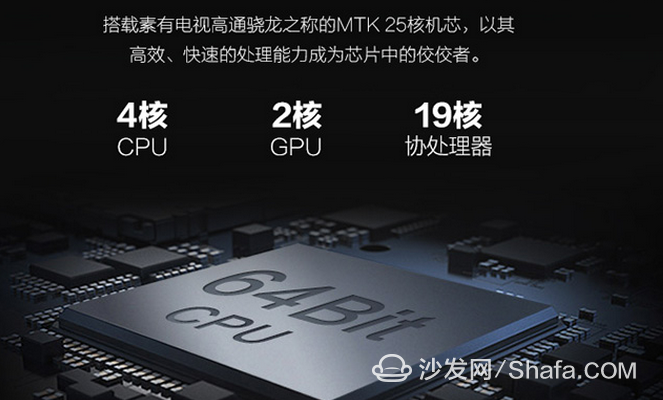 Recommended reason: Changhong 60G3 stylish and simple, ingenious art, configuration is even known as TV Qualcomm Xiaolong MTK25 known as the nuclear movement, rapid processing capabilities become the leader in smart TV, large HD screen with smooth The operation will definitely give you a different viewing experience.

No.4: Millet TV 3S 48 inch (see details)
Recommended reason: import Samsung screen, support for dual-band wifi
Energy Efficiency Rating: Level 1 Energy Efficiency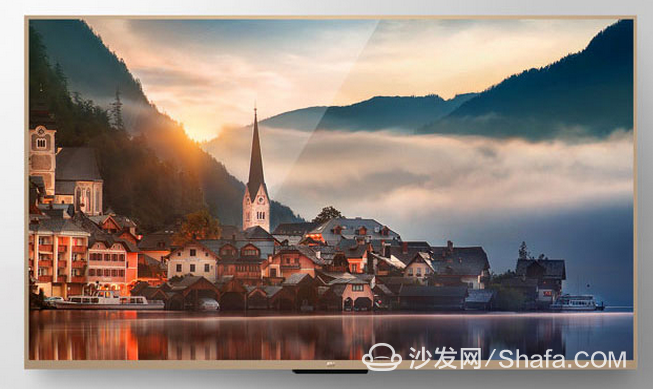 Millet TV 3S 48 inch gold metal fuselage, the thinnest only 9.9mm, the appearance of the United States have nothing to say, the configuration using Mastar 6A908 Cortex-A94 nuclear 1.45GHZ processor, Mali450 GPU, can guarantee the smooth running of various types of software At the same time, dual-band dual-receive dual-wifi can ensure the smooth operation of online video, millet spent huge sums of money to build the millet film library, massive amounts of content to meet the viewing needs of different groups of people at home, while a wealth of application interfaces, can let millet TV 3S 48 The inch can work perfectly in various scenarios. Bottom-side backlight avoids the bad experience brought by TV picture inhomogeneity. Supporting Bluetooth 4.0 allows you to freely add gamepads. It is easier and simpler to play the game in the sofa butler! H.265, 10bit hard decoding enables clearer playback at lower bandwidth.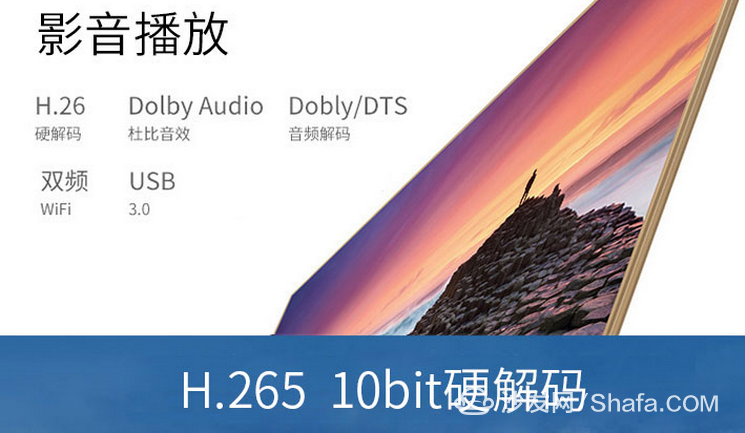 Recommended reason: millet TV 3S 48 inch as the millet family can be regarded as the lowest level of energy consumption, but under the premise of low power consumption configuration does not shrink, using Mastar 6A908 Cortex-A94 nuclear 1.45GHZ processor, Mali450 GPU The configuration is still ahead of the market a lot, and the imported Samsung screen is also a big reason for its popularity.

No.5: Popular TV G42 (see details)
Features: P2P buffer technology, LED ultra-high-definition screen energy efficiency rating: Level 1 energy efficiency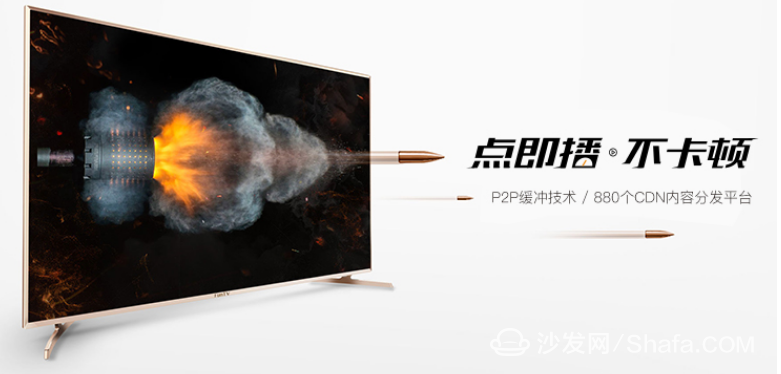 The popular TV G42 adopts a metal wire drawing back plate, and the entire body is integrally formed with no screw hole design. Muscle and beauty coexist. The configuration uses MSD6A638 cortex-A53 chip, 1G+8G large memory, and the sofa butler can be installed freely under the premise of ensuring smooth operation. Within the various applications, knowledgeable NBA live season, to meet all the imagination of basketball fans, 2K HD screen, see every exciting moment of blood shot Zhang, lying on the sofa watching the game and watching the game with a mobile phone is not a grade ah ! Dolby Panorama sound effects, let you live at the scene, covering 98% of movie theaters, and mass content of children's programs, infinitely wonderful one sweep, Bluetooth 4.0 intelligent voice control, let the TV becomes obedient baby ~ FUNUI2.0, very much It is simple, the function is very human and intelligent, and the ultra-low operating threshold allows everyone in the family to use it.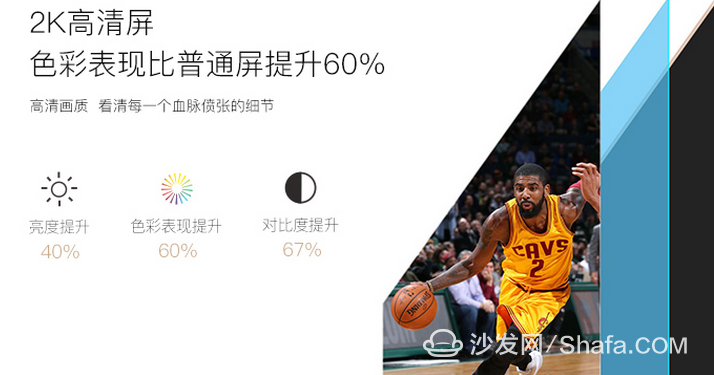 Recommended reason: popular TV G42 can be regarded as a smart TV specifically customized for NBA fans, MSD6A638 cortex-A53 chip processor with 2K high-definition screen, and the unique P2P buffer technology, the ball game is not Caton, is simply the necessary artifact for fans !

Although these TVs are fully functional, they cannot be watched live on TV due to the restrictions of relevant policies. Therefore, it is necessary to watch live TV broadcasts on the TV via the sofa butler to install live applications such as "Weibo Live" and "TV Cat".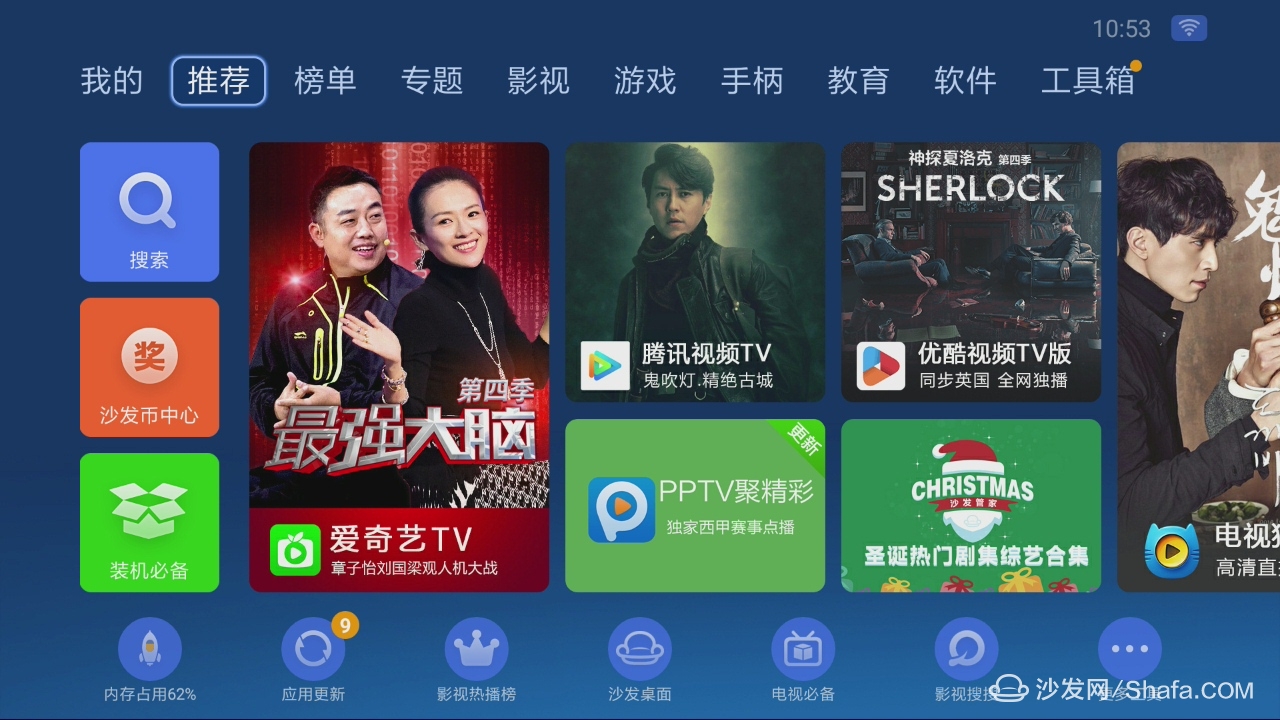 Summary: After choosing TV, you can't just look at the configuration, but also pay attention to the energy consumption level. Xiao Bian's recommendations here are some smart TVs with very low energy consumption levels and different characteristics, such as Hisense Hisense LDE55EC530 and Tencent TV. Game platform, so that smart TV gameplay becomes more interesting, Skyworth 55M5E built-in independent four-tone cavity to restore the sound of the original look, for the sound quality of a friend with special requirements can be considered, Skyworth 60G3 intelligent voice control not only to identify high, It is also very interesting and practical to support multiple dialects. Millet TV 3S 48-inch Samsung original screen this point is very attractive, of course, if you like the NBA fan friends, popular TV G42 may be a TV for you.
China In-Ear Wired Earbuds,Earphones With Mic manufacturer, choose the high quality In-Ear Noise-Isolating Earbuds,Wired Earphones With Microphone, etc.
High fidelity popular in -ear and non-Detachable Earphones. suitable wire length with good sound quality,it can be use for computer, mobile phone, portable media player.Easy to carry no mater you are running or working.
In-Ear Wired Earbuds,Earphones With Mic,In-Ear Noise-Isolating Earbuds,Wired Earphones With Microphone
Dongguang Vowsound Electronics Co., Ltd. , https://www.vowsound.com