Report download
In April and May, "High-tech LED" magazine will report this in detail, so stay tuned
In the next 20 years, LED-based solid-state lighting products will generate $120 billion in energy savings if the product achieves the desired performance.
High-tech LED compiled February 22 news, the US Department of Energy recently released a report analyzing the energy saving potential after the deployment of solid-state lighting, mainly for LED and OLED products. The Department of Energy believes that SSL can generate 1488 TWH of electricity savings, equivalent to $120 billion, based on today's energy prices.
    Energy is actively funding various SSL lighting initiatives, on the one hand to save energy and reduce emissions, and on the other hand to make the United States a global leader in SSL technology. This latest report updates previous forecasts.
    This comprehensive report begins with lighting fixtures and lumen requirements and continues to focus on the technical improvements and installation bases of traditional lighting fixtures.
    This report revisits the potential for LED product improvement over the next 20 years. For example, the report believes that the color rendering index can reach 76-90. The Department of Energy predicts that overall lamp efficiency will increase from today's 64.3 lm/W to 147.3 lm/W in 2020 and 176.3 lm/W in 2030.
    From a cost perspective, the Department of Energy believes that SSL costs will fall from today's $169.49 per thousand lumens to $5.03 per thousand lumens in 2030. The report also forecasts the relevant situation of OLED.
    The latter part of the report focuses on market penetration assessments and energy-saving calculations, with a calm mind to assess the replacement of global lighting technologies.
    The conclusion is impressive, and the Department of Energy believes that SSL will completely replace other technologies in commercial, residential, industrial and outdoor lighting. Energy savings are mainly due to the replacement of fluorescent and halogen lamps in the commercial sector. The Department of Energy claims that SSL will reduce global greenhouse gas emissions and reduce emissions by approximately 246 million tons over the next 20 years. (Compile / Zeng Cong)

An alarm is a device for issuing an alarm signal.A signal used to issue a warning, a warning, and an alarm.Air defense warning refers to the alarm system set up during the war to prevent enemy air attacks.It is an important part of urban air defense works, which is a warning of air defense when the city is threatened by air strikes.
FBELE's products have been extensively acknowledged by various international brands and widely applied in many different industries including Smart Home, Telecommunications, Consumer Electronics, Information Technology, Home Appliances, Automotives, Security, Medical and Industrial Equipment related.
FBELE is With the strong R&D, Production, Marketing/Sales, and FAE Teams, we extended its acoustic territory aggressively and sets up the completed marketing channels to provide customers with fast and professional customization as the main consultant for the customers regarding any acoustic needs.
piezo alarm,Piezo Siren product from FBELE is with best quality in China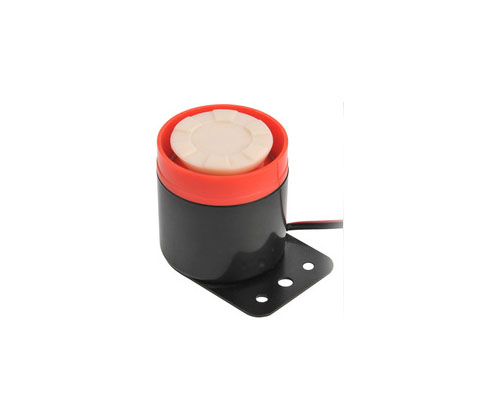 Piezo Siren,Electronic Siren,Warning Siren,Home Siren
Ningbo Best Group Co.,Ltd , http://www.speakerbuzzer.com