Smart TV is a new product based on the impact of the Internet, and its purpose is to bring more convenient experience to users. Now it has become the trend of television. So, smart TV in the end how fire? Well-known domestic enterprises to give you the answer.
Internet companies "spoiled" smart TV
Xiaomi has not only succeeded in creating a mobile phone for the fever, but also began to arrange Xiaomi smart TV as early as September 2013. Do you think that LeTV is just a video site? LeTV Super TV also last month called "PK Apple" LeTV phone tells you that LeTV must also cross the border! In addition, Youku TV is also one of the cross-border brands. However, Youku TV is relatively conservative in terms of cross-border form. Based on the hardware support provided by Konka, Youku Video provides content.
Obviously, in recent years, smart TVs have become hot home appliances, and many unrelated companies have to cross the border to grab "cakes" without hesitation. Then the question arises. Is the TV product launched by a cross-border company a "smart TV" in the strict sense? Can it be a smart TV that can access the Internet and watch videos?
Smart TV: Must be "soft and hard-take-all"
Strictly speaking, TV products launched by Xiaomi, Leshi, and Youku are very focused on the use of existing Internet resources and the advantages of video content. Therefore, "Internet TV" seems to be more suitable as a title for such products than "Smart TV". Smart TVs not only have Internet video resources, but are also open platforms. Developers can develop many applications that can load "unlimited content, unlimited applications." Personalized experience and impeccable hardware advantages are the business cards of smart TVs. In short: Smart TVs should be "soft and hard to eat."
Then, how can we make an excellent smart TV? In 2014, the global TV market as a whole cooled down. The Chinese market has experienced negative growth for the first time in 30 years, and it has presented a situation where "quantitative price drops". However, Samsung TV still maintained its growth momentum. In the global market created nine consecutive titles, sales reached 57 million units. Since the data has given us direction, we then proceeded to analyze from Samsung TV to discuss what an excellent smart TV is like.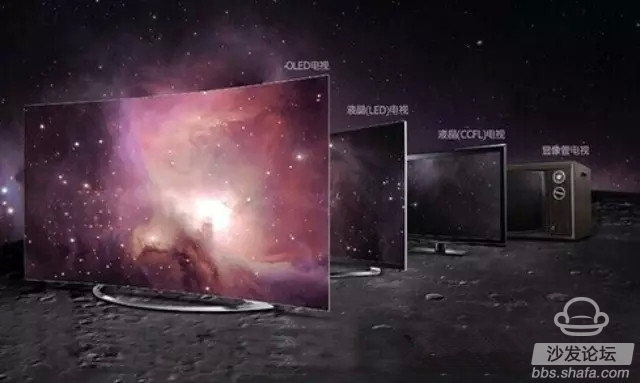 Smart TV: "Hardware" vs. Quality and Design
In the process of building the ultimate smart TV, Samsung has maintained its own advantages and powerful "hardware" display technology, which is still unrivalled. Facts have proved that it is also in line with market demand, because consumers buy TV is to "see", followed by "fun." Believe that no one wants to have their own TV, use it soon to fade or color shift, or the screen becomes more and more yellow. Samsung's 2015 strategic-level TV, SUHD TV, is not only equipped with the most cutting-edge display technology at present, but its subversive Tizen system also has the meaning of publicly calling Android. Because we all know that Android is developed based on the mobile platform and touch operation, and it can be imagined on the TV. For this reason, Samsung SUHD TV has just been listed in Europe, and it has been judged by an authoritative media like never before: the German media Video gave the highest rating for television evaluation in 36 years and British media Trusted Reviews gave the product a 10 point perfect score. It is "the best quality television ever".
At the same time, in the aspect of design, Samsung SUHD TV is also more in line with our pursuit of home quality, which combines minimalism with modern fashion sense. Samsung SUHD TV JS9900 uses a "cutting angle floating frame design", such as the Louvre custom paintings for the paintings in general, increasing the depth of the curved screen, layering. On the back of the Samsung JS9800, a soft "wavy and pleasing design" was used to arm the esthetic sense to the back, while also increasing the cooling area.
As can be seen from the above, Samsung's positioning of smart TVs is a "boutique line," and hardware, software, and even the appearance must be the ultimate. It is like an excellent dish. After careful cooking, you can enjoy all your facial features.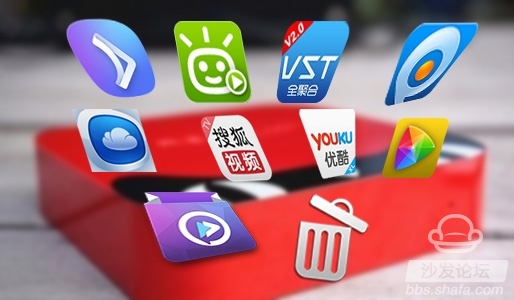 Smart TV: "Software" Than Experience and Compatibility
Smart TVs, in addition to having excellent hardware quality, are also important for personalized software experience. The innovation in Samsung TV's software has brought subversion to the smart TV industry, especially the operating platform. In 2015, all Samsung Smart TVs, including the Samsung SUHD UltraHDTV, will be equipped with the new Tizen system.
The Tizen system is an open platform jointly developed by Samsung and Integrity to support the development of web standards for TV apps. Its greatest significance is to solve the ills of the smart experience. First, it runs faster, the interface is streamlined to only one level, the content acquisition method is more intuitive, more convenient, and the entertainment experience is greatly enhanced. Second, it is an open platform that makes it easy for developers to create compatible content that users can enjoy. To more abundant original content; even more cool is that it is highly compatible and has reached an incredible level across systems and devices. For example, if you want to share content between a TV and a mobile phone, Tizen doesn't even need any APP and complicated settings, and can do it easily with a single click.
Today, compared with traditional TVs, smart TVs not only have more "smart" characters, they are even more intimate in their experience. A good smart TV, such as Samsung, makes you feel that you are buying more than just a TV set, possibly a home theater, or you may have bought a butler. Soft sisters like people, enough "soft" TVs can also attract eyeballs, smart TVs must "soft and hard take-all."
Smart TV: Cannot Just Sell Shantou
The author believes that whether it is cross-border or test water, smart TV is not the most important thing to sell gimmicks, but "soft and hard take-all." However, we have found that the smart TV market today is significantly larger than the real thing. Consumers choose to buy for a variety of glamorous advertising campaigns. After returning home, they find that the product is full of slots. The display is not as good as the LCD of 7 or 8 years ago. The smart moment became "unintelligent" and became a monitor that can only watch video on the Internet. If you know this before, why do you need a new smart TV? A 200-piece TV box can handle it. Therefore, the current choice of smart TV, the most important thing is the quality and quality of the product itself. TV is a big piece of home appliances, the average family will not be replaced frequently in a short time, so be sure to choose good quality television products, personal comparison to the store to see, do not be blinded by the girl's eyes.
This content is copyrighted exclusively by SofaNet. Welcome manufacturers to further exchanges and cooperation with us to create more in-depth product reports.

Smart TV box recommended to install sofa butler, download address: http://app.shafa.com/
Sofa Net is an Internet technology company specializing in smart TVs and boxes. It owns popular products such as sofa butlers, sofa tables, and sofa forums. It has been committed to providing high quality application resources for smart TV and TV box users and active community exchanges. And authoritative evaluation of smart TV products.
SDKELI has been manufacturing safety light curtains for more than 20 years. Its brand [SHANGSHOU" and [SDKELI" owns largest market share in China because of reliable quality and proper price. All the safety light curtains are type 4 with CE certificate.
Safety Light Curtain,Safety Curtain,Laser Safety Light Curtain,Safety Optic Light Curtain,Security Light Curtain,Press Brake Safety Light Curtains
Jining KeLi Photoelectronic Industrial Co.,Ltd , https://www.sdkelien.com