With the changes in the structure of Chinese consumers and the structural reforms in the color TV industry, high-end, high-definition TV products in the color TV industry have gradually subverted traditional home appliances, and innovative technologies with higher technological content will gradually become the standard configuration of color TVs. At the same time, with the rapid rise of the domestic middle class, bringing huge consumption power, the price is no longer a factor that restricts consumers from buying TV. The "Middle Class User Behavior Research Report" released by Avi Cloud (AVC) pointed out that the middle class's home appliance consumption is developing towards high-end. In 2016, China's high-end TV market reached 1.3 million units, second only to the United States' second-largest high-end TV market in the world.
In the process of high-end transformation of color TV industry, OLED organic TV has revealed obvious advantages. The domestic appliance brands represented by Skyworth are more differentiated technologies and pre-emptively layout OLED organic TV products. Skyworth OLED organic TV and other high-end TV products bring consumers not only a feast of visual appreciation, but also the functions of eye protection, health and intelligence to the extreme, catering to the middle class to pay more attention to the health and quality of consumer products. The big theme, so won the middle class's love.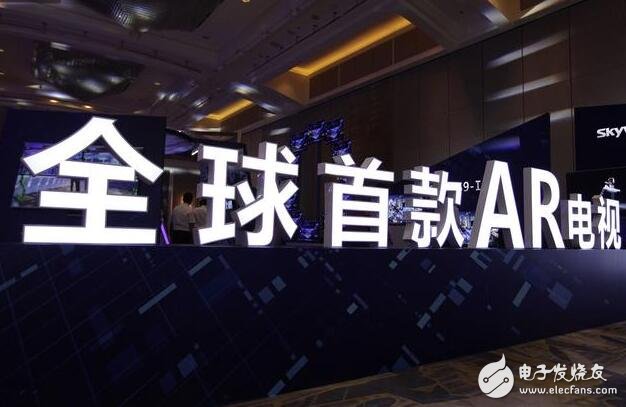 As Skyworth's latest OLED TV product, Skyworth S9D adopts the latest generation of OLED screen body, the thickness of the screen is only 4.7mm, still combined with Dolby Vision display technology, and the performance of the image is complemented by the OLED self-illumination. The shell is made of rose gold color, which is chic and elegant, yet luxurious. The front JBL sound underneath is a little more atmospheric under the enamel mesh cover. With the latest Dolby Atoms sound technology, it is also a movie. Feel to improve a grade. At the same time, the self-luminous characteristics of OLED make it have two major advantages, one is good picture quality, the other is healthier, and the picture quality is good because the self-luminous characteristics make the TV picture have extreme black, high contrast, fast response, true color and wide. The five natural advantages of the viewing angle can express the most realistic color; the healthier is because the spectrum of the OLED self-illuminating body does not contain blue light harmful to the human body, and can effectively avoid harmful blue light to the human eye.
Outdoor Travelator,Customized Escalator,Electric Home Escalator,Outdoor Escalator Travelator
XI'AN TYPICAL ELEVATOR CO., LTD , https://www.chinaxiantypical.com