At the just-concluded 2016 Autumn Product Launch Conference, Google released hardware products including Pixel Mobile Phones, Daydream VR helmets, and GoogleHome, covering products such as smartphones, artificial intelligence, VR, and smart homes. At the same time, Google also proposed AIFirst's strategic slogan, placing artificial intelligence products in the top position.
AI and VR become the protagonists of Google products
As a Nexus iteration brand, the Pixel and PixelXL phones released this time use the Qualcomm Snapdragon 821 processor. Google Assistant and Day dreamVR are built into the phone.
The official appearance of Google Assistant and Day dream was at the I/O conference in May this year. Among them, Assistant Voice Assistant integrates Google's different devices, searches, and is closely integrated with the operating system to provide users with a cross-device experience. This is a killer for Google to compete with Apple Siri and other audio assistants. At the same time, it is a concrete embodiment of Google's artificial intelligence strategy.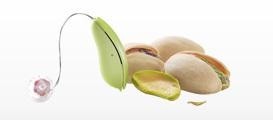 Daydream platform is a big game for Google in the VR field. Google hopes to use this platform to integrate VR technology with its operating system, its own mobile phone, heads-up display and Google's family bucket app. At the same time, Google also promotes this platform among its partners through open source, and builds its own VR ecosystem.
Corresponding to the VR platform, Google introduced Daydream ViewVR glasses at this conference. This VR eyewear is also similar to GearVR in designing GearVR. It needs to be combined with a mobile phone when used. At the same time, the sensors on the glasses can also sense the user's motion state in real time, providing a good interactive experience. Because Google believes that the comfort of the VR glasses in the market is generally not good, and the appearance is single and homogenized seriously, this upcoming ViewVR glasses are mainly used for comfort and provide a variety of different color styles to emphasize differentiation.