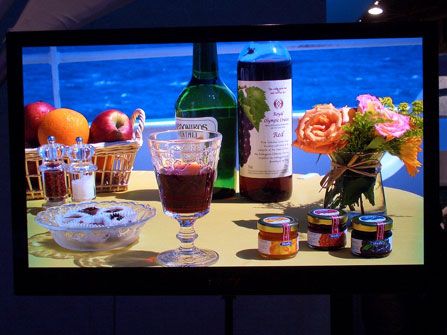 Recently, foreign media reported that there are industry insiders predict that with the continuous development of production technology, more compact and lightweight OLED display will gradually replace the current market, a large number of popular LCD display. And now there are more and more smart phones, televisions and other products using OLED display.
However, in the pixel war that has been spreading all the time, the LCD display has been strong and refused to sink, because the image quality of the display has been getting better and better. At the same time, most of the supporters of OLED displays, including companies led by companies such as Samsung and LG Electronics, are still unable to make the cost of OLED technology cheaper, so this type of display will be difficult to enter the mass production stage. This year, the two South Korean companies have already shown 55-inch OLED display TVs to the outside world, but the price of the product is as high as US$10,000, which is equivalent to about 10 times the price of LCD TVs of the same size. And Samsung and LG Electronics' display of this OLED display has not yet entered the market.
OLED displays have been used in smartphones such as Samsung's Galaxy S and Note, and have been regarded as future LCD displays that can replace many consumer electronics products (including televisions, computers, tablet computers, and smart phones). Display module. The OLED display is more energy-efficient and can provide greater image contrast than the LCD display. In addition, it is also very small and not easily broken in future mobile devices. More importantly, it can be folded or rolled up like a newspaper.
Despite having so many advantages, OLED display manufacturers, such as Samsung Display Co., Ltd. and LG Display Co., Ltd., have not solved the high cost problem of large-scale production. Therefore, from the perspective of cost, OLED display It is still difficult for the screen to compete with the LCD screen. At the same time, LCD displays are still used in 90% of TV products, and LCD displays are still evolving, and there is no sign that LCD displays succumb to OLED displays in terms of establishing global standards. Especially in the past 10 years since the LCD has beaten the plasma display (Plasma).
Chung Won-seok, an analyst at investment company HI Investment & Securities, said: "The OLED display will need to go a long way if it wants to become a mainstream display, because the size of the display also needs to be larger. We must continue to improve the picture quality, at least in the next two to three years, OLED display will only continue to be limited to small-screen devices.OLED display to become the mainstream of the TV display may also have to wait until 2014, but, The product will still face strong competitive pressure from the LCD display screen, because the LCD technology of the LCD display has also been continuously improved."
According to market research firm DisplaySearch, it may take another four years before OLED displays can capture nearly 10% of the global TV screen market.
Pixel Wars:
The LCD display is still far from declining. On the contrary, this kind of product can still provide higher-quality images. At present, the image quality may be four times that of the OLED display, and the power consumption of the LCD display is also high. The decline has attracted more attention from equipment manufacturers such as smartphones and tablets.
As usual, Apple has made adjustments by upgrading the display resolution of devices such as iPhones and iPads, and has established a gold standard for high-end LDC displays, which has prompted competitors to upgrade their display panel quality. According to Macquarie analysts, Apple may use high-resolution displays in next year's MacBook Air and iMac products to promote the industry's transition to high-definition displays.
Henry Kim, an analyst with Macquarie Securities, said in a recent research report to customers: "This is only a matter of time. High-end notebook production companies like Sony, Toshiba and Samsung will soon be Upgrade their displays to high-resolution levels to compete with Apple's MacBook line of products."
Competitor's concern:
Taiwan's HTC has introduced a DPI DNA smartphone with a PPI (pixels per inch) of 440, which is the best smartphone display screen so far, much higher than the Apple iPad's 330 PPI and iPhone. 326PPI. In addition, Samsung's Galaxy S III mobile phone uses an OLED display, which only has 306 PPIs.
Kim Byung-ki, an analyst at market research firm Kiwoom Securities, said: "Pixel wars are definitely a good thing for LCD manufacturers. Companies like LG Display, Samsung, Sharp, AU Optronics, Chi Mei Optoelectronics, etc. will all gradually increase their traditional production lines. The transition to high-end production lines will help control supply and increase profitability."
This higher resolution display panel may cost twice as much as a normal LCD display, which will increase panel makers' profits. Even though Samsung is the standard leader in OLED panels, Samsung is also a major manufacturer of LCD displays. The company has also been actively promoting LCD displays to devices such as tablet PCs and notebook PCs instead of OLED displays. Higher resolution LCD TV displays will also mean that OLED displays will face significant difficulties in entering the market.
Companies such as Sony and LG Electronics are currently selling TVs with ultra-high definition LCD displays, and their image quality is about four times that of HDTVs. Both companies have already sold 84-inch TVs, but both companies are preparing to reduce the size of the TVs to cater to the market's desire for smaller display TVs.
Supply tight?
In order to reduce the pixel density of display screens, panel makers have upgraded their TFT (Thin Film Transistor) panel production equipment to use IGZO (Indium/Zinc Oxide) or LTPS (Low-Temperature Polysilicon) production technologies, which require production steps. It needs to double, and the product damage rate will increase and the output will decrease.
Japan's Sharp Corporation is the pioneer of IGZO technology, which uses indium gallium zinc oxide instead of amorphous silicon to produce display panels. In addition, LG Display, one of Apple's major suppliers, plans to invest 1.2 trillion won (about 1.1 billion US dollars) to produce low-temperature polysilicon panels by the end of 2013 - this technology has been used to produce devices such as iPhones and iPads. The display.
Although these new technologies may change the entire industry landscape, the production of these panels is not so easy, which thus limits the production capacity and increases the production costs. Some insiders also warned that there may be a shortage of LCD supply.
Kim Dong-won, an analyst at Hyundai Securities, a market research firm, said: "The LCD industry is developing at a much faster-than-expected rate. Since 2013, the display panel may suffer from insufficient supply because Manufacturers are upgrading their production lines to the level of high-end products. This will require more processing time and steps, thereby reducing overall production."
According to BNP Paribas, the conversion of production lines into IGZO and LTPS processes may result in a 30% to 70% drop in LCD output.
With the development of LCD display business, LG Display Company made a profit in this quarter from July to September of this year, and thus ended the loss for seven consecutive quarters. As Apple buys competitors, Samsung has fewer and fewer components and uses high-end display screens in its large number of products, LG Display's solid performance is expected to continue for some time. In the last three months, LG has shown that its share price has risen by about one-third, and this increase is about twice that of Samsung's increase over the same period. At the same time, in the Taiwan market, AUO's share price also rose by 41%, while Chi Mei Optoelectronics rose by 45%. After Sharp announced on Wednesday that it had obtained up to $120 million in investment from Qualcomm, the stock price has also risen to the highest level in nearly two months. Sharp will use these funds to help develop IGZO technology.
Some analysts believe that although the global TV market size may decrease by 1% to 2% next year, the booming momentum of the mobile market will still lead the recovery of the industry. However, some analysts have warned that such market share will not grow too fast.
Alberto Moel, an analyst at Stanford Bernstein, an American investment bank, said: "In fact, LG shows that the company and its peers are in the usual mode of action and have laid a root cause for their future difficulties. They The usual practice is that – as long as you see profit opportunities, you will focus on the development of these businesses, increase production capacity, and eventually drive away high returns."
Portable video Player
This Portable video Player is our classic product, it is praised by our customers since it appeared on the market, it combined the DVD, TV and radio together. It is a small, portable player. It has fashionable design and light weight. It supports various format video files. It has HD screen, built in loud speaker, and chargeable battery with big capacity, can enjoy video program long time. We have different size and color for you to choose. This Portable DVD Player is a ideal gifts for your kids, elders and friends.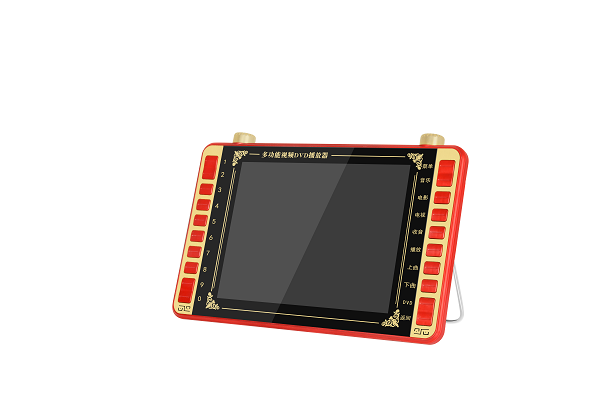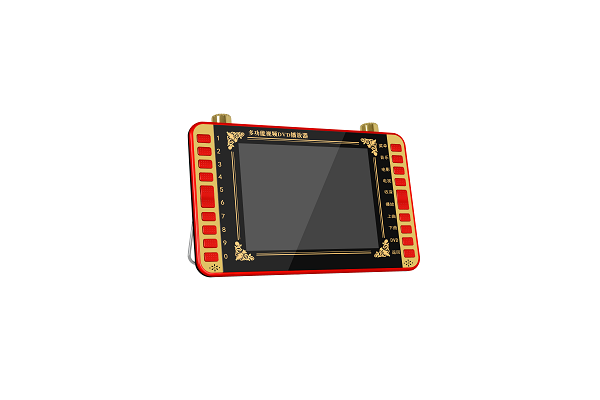 Portable Video Player,Mini Portable Video Player,Media Player
Shenzhen New Wonderful Technology Co., Ltd. , https://www.sznewwonderful.com