This year's WWDC in addition to releasing a larger and larger iphone6, the most eye-catching is the Apple Watch, said that 2014 is the spring of wearable devices, perhaps Apple's action can explain one or two. But what we need to see is that the floor of the wearable device still looks unsatisfactory. There is no wearable device that can firmly grasp the consumer. The "brand" is indeed a very attractive factor, so how to grasp the other hard needs ? What are the pain points in the wearable device market that must be caught?
Improving the ecosystem is essential
First, let's take a look at the view of giant ARM. Mr. Zou Cheng, senior marketing manager of ARM China, said that the Internet of Things, including wearable devices, is a diversified and diverse market application. In this market, ARM continues to Creating an open and win-win ecosystem operation model is a strategy. ARM is actively deploying in the wearable industry and communicating with many partners, and hopes to promote the diversification of market products and enable more innovation to promote market development. For example, the ecological cooperation of ARM+Google Androidwear may be the "ice-breaking" move to promote wearable products.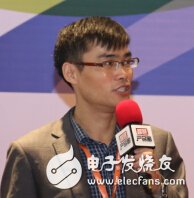 Zou Cheng, Senior Marketing Manager, ARM China
In addition, the ARM architecture is an open platform. In addition to Android on the operating system, ARM also cooperates with Linux, Windows and many RTOS partners. This open, multi-faceted and multi-faceted cooperation will also be ARM in the wearable field. The core spirit. Moreover, the cumulative shipments of chips based on ARM technology have exceeded 50 billion, which lays a solid foundation for ARM to build a more complete ecosystem. In the rapid implementation of differentiated design, ARM has provided support for related technologies on ARM-based platforms with more than 350 other chip partners and more than 1,000 industrial eco partners. A variety of chip options, on the other hand, provide a wealth of resources in software development.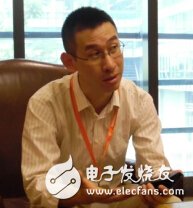 Wang Wei, Marketing and Business Development Manager, Asia Pacific, Freescale Microcontroller Business Unit
Wang Wei, Marketing and Business Development Manager of Asia Pacific, Freescale Microcontroller Division, said that for smart bracelets, the future development can be summarized as two aspects, one is low-end homogenization competition, and the other is high-end. Refined competition. Big data analysis will also be integrated in the future, which requires wearable device manufacturers to rely on the power of the platform, innovation and ecology are indispensable, and form a synergy to accelerate product launch and improve product performance. The total solution provided by Freescale can help solve this series of design challenges.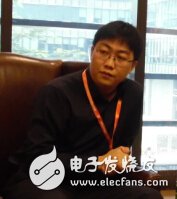 Murata Senior Market Engineer He Shenjing
Mr. He Shenjing, a senior market engineer in Murata, stressed that the current model of wearable devices is still unclear. This includes both business models and product form patterns, which greatly hinders the entire industry. Many experts expressed their views on how to improve the wearable device ecosystem at the 2014 China Smart Wear Summit Forum.
Low-power technology is an important hard requirement
For battery-powered wearable systems, achieving the lowest possible system power consumption is a major technical challenge for wearable devices. Feedback from wearables manufacturer Misfit also indicates that wearable products must have exceptionally long battery life to be able to be Accepted by consumers and succeeded in the market.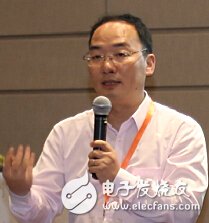 Du Jiwei, Digital Market Manager, Keysight Greater China
Du Jiwei, digital marketing manager for Keysight Greater China, said that most engineers are designing next-generation products with lower DC operating voltages to reduce power consumption and increase clock and data rates. As the size of the DC power supply continues to decrease, its tolerance becomes extremely demanding. One of the main sources of clock and data jitter in digital systems is DC power supply noise. Almost all electronic development teams need to measure the signal integrity of a DC power supply, so measurement tools are required to measure small changes in the DC power supply (usually only a few mV) and provide relevant signal details. Keysight can provide very accurate testing technology with a minimum measurable current of 500 nanoamps, a minimum measurable voltage of 3 microamps, and an analysis bandwidth of 500 kHz to 2 GHz, which can help designers cope with the development of wearable devices. problem.
Mr. Du Jiwei also revealed that it is very important to choose the correct oscilloscope and the correct method to measure small signals. Select an oscilloscope with long signal fidelity and integrity, usually showing higher ADC digits, lower noise floor, and simultaneous frequency. The response is calibrated. In addition, it is important to choose the right probe. The choice of probe mainly considers the bias range and probe attenuation/gain ratio.
We know that long battery life is a key design factor for most wearable products. ARM's IP technology is known for its "low power consumption". Under the low-power core technology of ARM IP, ARM It also continuously breaks through performance within controllable power consumption, enabling future wearable devices to meet the needs of various applications with improved performance under low power consumption conditions. From the perspective of system design, the MCU (microcontroller) from ARM's M0 to M4 architecture can meet the design requirements of smart watches, and different levels of MCUs can be selected according to the actual application level.
Medical health will be the bridgehead for the outbreak of wearable devices
With the rise of the mobile medical boom, wearable medical electronics will undoubtedly become a hot industry in the future. Wearable applications are no longer at the level of "being talked about". Currently, there are more and more practical areas such as monitoring products, sports equipment (such as watches, shoes) and consumer products. Commercial products appear.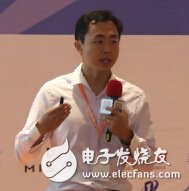 Misfit Software Development Director Tan Yue
Mr. Tan Yue, director of software development at misfit, believes that medical health will be the bridgehead for the outbreak of wearable devices. Mr. Tan Yue said that everyone understands that health is to cure diseases, and all the money is spent on treatment, but the real health is to make our living habits better, less sick or even sick. This requires some means to assist, misfit products are aimed at such a user base. Most people are unable to understand their physical health under normal circumstances, but to help them develop a good lifestyle through tips, reminders, inducements, and threats. Misfit not only sells products, but also services, providing users with health management reminders, allowing users to know their physical condition in real time and be responsible for their own health.
The Misfit team is absolutely eager to expand the world of wearable devices. Earlier this month, the Misfit team announced that it would work with developers of various applications to integrate their software for free into Misfit's wearable devices. Misfit's other wearable device, Misfit Flash, is also available, and Misfit Flash is an activity tracker. This means it collects activity data, determines how often you are active, and when you are resting or sleeping. This device is very similar to Misfit's first device, Misfit Shine, which also records motion data, monitors sleep, has a futuristic design, a simple sync mode, a wealth of accessories and a button battery that is not recharged for 6 months.
It is worth mentioning that Murata's senior market engineer He Shenjing also said that Murata has always defined wearable demand in health care, and has now withdrawn from the wearable field with technology and solutions that focus on the end customer experience as the core values, including meeting medical needs. Products such as sensors and wireless modules will be closely related to medical and health products. It can be said that wearable devices have played a role in promoting people's attention to healthy living.
Printer Head And Interior Cleaning Kits
54X86Mm Cleaning Card,Cr80 Ipa Cleaning Card,Cr80 Adhesive Cleaning Card,54X86Mm Cr80 Cleaning Card
Miraclean Technology Co., Ltd. , https://www.mrccleanroom.com