Although Google's artificial intelligence system, Alpha Go, has won human players for the past half a year, the popularity of artificial intelligence continues to rise. Mergers and acquisitions among enterprises, the 100-year report on artificial intelligence launched by top universities, and the participation of governments in various countries in policy development all indicate that artificial intelligence is the next hurdle.
According to statistics from Narrative Science, as of June 2016, the field of artificial intelligence has received an investment of 974 million U.S. dollars, which is more than the annual rate of 1.2 billion U.S. dollars in 2015. According to Crunch base, the top 25 list of artificial intelligence startups has recently been released, and China is the strongest among AI start-up companies, ranking second in China.
Under the grip of capital, many companies have affixed the concept of artificial intelligence, and many artificial intelligence companies' valuations have risen. As one of the earliest companies in the field of artificial intelligence deployment in China, HKUST launched its voice service. Its president of the company confidently believes that voice is still the entry point for future artificial intelligence applications, and the future artificial intelligence strategy will also center around voice.
"The development of any artificial intelligence is not accomplished overnight. It needs to be accumulated. It has a process of gradual and gradual change," said Hu Yu, president of the HKUST Flywheel Value and Dean of the Information Flight Research Institute, during an exclusive interview.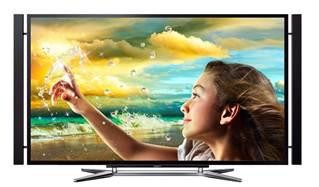 Hu Yu
What kind of company can be called artificial intelligence company?
In the context of the global explosion of artificial intelligence concepts, many companies have begun to put on the concept of artificial intelligence and robotics. In Hu Yu's opinion, not all artificial intelligence companies in the market can be called true artificial intelligence companies.
"Artificial intelligence has regained the public's general concern and is a catalyst for this industry. But exaggerating the role of artificial intelligence and raising everyone's expectations is not good for artificial intelligence research and industry." Hu Yu said.
At many robot conferences, the products displayed by manufacturers are not so smart. A touch screen, a camera, a headset, and a pair of wheels can be put together into a robot. This kind of development is obviously detrimental to the development of the entire industry.
Hu Yu told Yan News that he believes that judging whether a company is a real artificial intelligence company mainly depends on two aspects. The first is a technology that truly possesses artificial intelligence, such as cognitive ability, perception ability, and computing power. The second is to use artificial intelligence thinking and methods to solve problems.
From the establishment of the Telecommunications Research Institute of the University of Hong Kong to cooperation with universities around the world, HKUST News believes that human beings must achieve three levels of intelligence in order to achieve artificial intelligence. They are perception intelligence, computational intelligence and cognitive intelligence. At present, the business of HKUST News does not involve computing intelligence. In terms of sensory intelligence, HKUST's news flight mainly focuses on the layout of voice input and semantic understanding. In terms of cognitive intelligence, HKUST launched the "UFINET Ultra Brain" initiative in 2014.
While overseas companies are rushing to buy artificial intelligence companies, HKUST is also deploying. According to Hu Yu, currently HKUST broadcasts a domestic company that makes artificial intelligence chips. The founders of this company are all graduates of the China University of Science and Technology.
"The artificial intelligence chip is the carrier, which can greatly reduce the power consumption of artificial intelligence algorithms, and promote the popularization of technology. I think this is a direction, so we are also considered to be ahead of schedule." Hu Yu said.