Today's core language
According to foreign media May 5 news, the rumored Apple cheap new iPhone 6c has new news, the Chinese side revealed that Apple in order to stock 6c, ordered a large number of camera sensors to Sony. It is said that the supply of Chinese smartphone manufacturers has been squeezed out. Xiaomi and Huawei can only get 50% of the supply of Sony camera sensors, and small manufacturers are even more completely unable to get the goods. For more information on technology, please pay attention to the daily electronic core morning newspaper.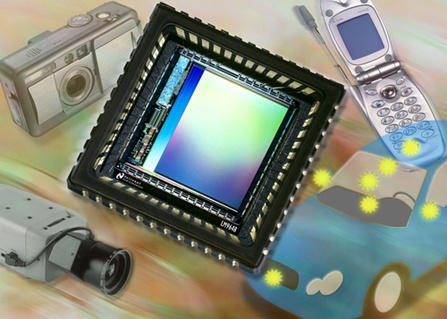 First, the sensor
1, Sony borrowed image sensors to make money on Apple's Samsung mobile phone. According to the "Wall Street Journal" online version, although Sony lost in the smart machine war, but with its own advantages in the field of image sensors, every shipment of an Apple iPhone 6 or Samsung Galaxy S6, Sony can earn from it One stroke. Sony is the world's largest supplier of image sensors for digital cameras. In order to meet the growing demand, Sony plans to invest $375 million in its image sensor factory based on nearly $900 million announced earlier this year. Kazuo Hirai, president and CEO of Sony, said: "Whether a device is imported into other manufacturers' products or sometimes used by our own products, if it is innovative, I will be excited. "
2. Preparing for the iPhone 6c? Sony camera sensors are out of stock. According to foreign media May 5 news, the rumored Apple cheap new iPhone 6c has new news, the Chinese side revealed that Apple in order to stock 6c, ordered a large number of camera sensors to Sony. It is said that the supply of Chinese smartphone manufacturers has been squeezed out. Xiaomi and Huawei can only get 50% of the supply of Sony camera sensors, and small manufacturers are even more completely unable to get the goods.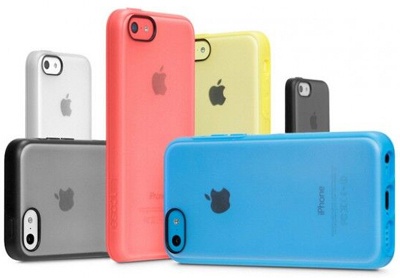 Second, smart home
1. NXP helps Xiaomi achieve smart home. NXP Semiconductors, based in Eindhoven, The Netherlands, announced on the 5th that it has partnered with Xiaomi to provide ZigBee's low-power wireless connectivity solution for the latter's "smart home package." According to the data, Xiaomi has recently released "Smart Home Set" products, including human body sensors, door and window sensors, wireless switches and multi-function gateways, all of which are wirelessly connected via NXP ZigBee technology. NXP is a global provider of wireless connectivity and security solutions with business executives in more than 25 countries and regions, with revenues of $5.65 billion in 2014.
2. GE and Apple Qualcomm collaborate to develop intelligent lighting equipment. GE announced Monday that it has reached a cooperation agreement with Qualcomm and Apple, which hopes to reinvigorate the 130-year-old lighting business with digital technology and growing data demand. General Electric said that through cooperation with chip maker Qualcomm, the company will be able to provide retailers with a way to connect with their smartphones via LED bulb embedded technology. Moreover, one of the application areas of this indoor positioning technology is that specific coupons can be sent to the shopper's store location. At the same time, General Electric also said that the company will produce an LED bulb that is compatible with Apple's unreleased home device platform, HomeKit, which automatically adjusts color according to the natural rhythm of the human body. According to outside analysis, the cooperation between General Electric and Qualcomm and Apple underscores the company's determination to enter the increasingly popular consumer home sector.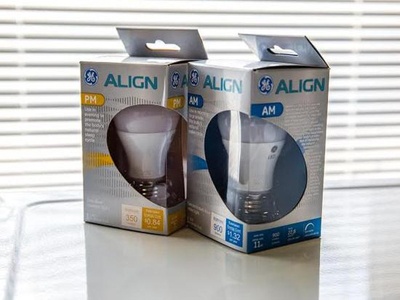 Third, intelligent hardware
1, black technology! Subcutaneous implanted chips, touched the phone will be cracked. In the future, it may not be a big surprise to implant a small NFC chip on the arm. But the premise is that you need to know why you are doing this, but don't do anything illegal. On the other hand, if you can use it properly, NFC implanted in the body will be very practical. The advantage of using NFC or any other form of RFID technology is that you don't need to implant any battery in your body, all the energy you need is provided by the device that controls the chip. A hacker named Seth Wahle made an incredible thing: he injected a tiny NFC chip into his hand through a syringe. When his hand is close to someone else's smartphone, the NFC chip implanted in the hand sends a web link carrying the malicious code to the phone and downloads a file. When this file is installed on the phone, it will be connected to the remote server, so Wall can control the smartphone.
2, pass Sony to terminate the head-mounted display: switch to virtual reality products. The next-generation computer device HoloLens glasses that Microsoft showed at the Build conference will also be extended with the users. Now Sony is also looking to this area. According to the Japanese media AV Watch, Sony has recently decided to terminate the HMZ series of head-mounted display projects, and instead put all the energy and resources on the upcoming virtual reality head-mounted display Project Morpheus. According to the report, the principle of the Project Morpheus virtual head-mounted display is basically the same as that of the HMZ head-mounted display, but with the addition of virtual reality. The Project Morpheus is equipped with a full HD OLED screen with a resolution of 1920 & TImes; 1080 with a refresh rate of 120 Hz, although the hardware parameters of the commercial version may vary.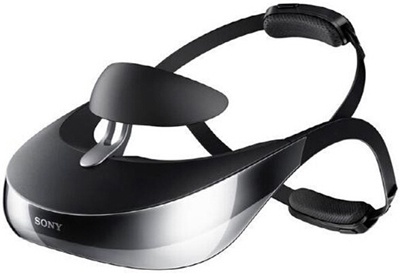 Sony terminated the head-mounted display project (picture from Tencent)
Fourth, communication news
1, iPhone chip push: the telecommunications industry depends on the Internet of Things in the future. The Financial Times (FT) reported that Hwang Chang-gyu, chairman of Korea Telecom (KT), said in an interview that KT, which was only privatized in 2002, is expected to become a leader in the Internet of Things (IoT) generation. Focus on five major areas such as "energy, medical care, safety, transportation and next-generation media". The report pointed out that Huang Changgui, who took office a year ago, will lead KT to invest 4.5 trillion won in the three-year term to build a 5G mobile network.
2, British media: telecommunications companies compete to develop 5G technology, 5G competition is on the verge. According to the British "Financial Times" reported on May 4, a few miles outside the British town of Guildford, on the campus of the University of Surrey, people are assembling a 5G laboratory built of metal and glass. This gleaming lab is a strong demonstration of the UK's ambition to develop the next generation of mobile Internet technology. Many mobile phone users have just upgraded to faster 4G networks, and telecom equipment vendors are already looking to the next generation of mobile Internet technology. Companies such as Vodafone and BT are providing academic research and development funding for the 5G technology to the University of Surrey. As business partners, they invest money to get a share of any profit generated in the lab in the future, while also gaining access to new technologies.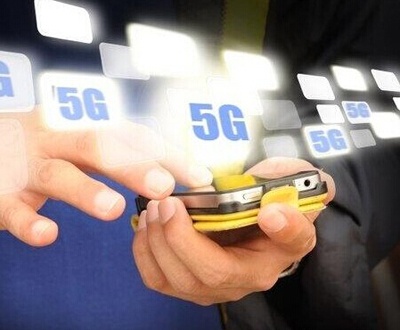 Five, battery technology
1. What is Google's secret research and development of next-generation battery technology? According to foreign media reports, Google is secretly studying the next generation of battery technology. According to reports, Google currently has at least 20 battery-dependent projects: driverless cars rely on batteries to provide power; the first generation of Google glasses suffers from short battery life; a project that uses nanoparticles to diagnose diseases, its monitoring equipment relies on Small battery powered... Many projects are still unknown. Currently, research led by a team led by former Apple expert Bad Wajer includes two major directions: improving the current life of existing lithium-ion batteries and developing advanced solid-state battery technologies to make them suitable for consumer electronics. These include solid-state thin-film batteries, etc., used in smart phones, as well as thinner, bendable wearable devices, and even devices implanted in the human body.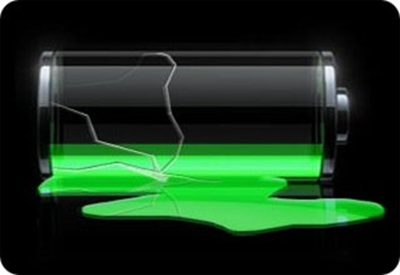 Semiconductor
1, semiconductor buying gas is long red! The Semiconductor Industry Association (SIA) announced on the 4th that global semiconductor sales (three-month moving average) in March 2015 was $27.7 billion. Compared with the same period of last year, semiconductor sales in March increased by 6% year-on-year, showing an annual increase for the 23rd consecutive month; a decrease of 0.1% compared with the previous month. Global semiconductor sales in the first quarter of this year were $83.1 billion, up 6% from the same period last year. John Neuffer, president and CEO of SIA, said that semiconductor sales reached a new high last year. This year's environment is full of challenges. The sales in the first quarter still surpassed the same period last year. Among them, sales growth in the Americas has been global, with double-digit growth for six consecutive months; DRAM and analog wafer products continue to drive global sales.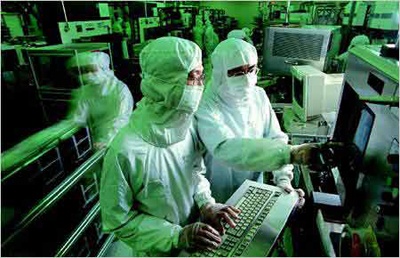 The Glass Convection heater warm the room as it passes over a heated coil; some use a fan to forced in the cool air to heat. The heated air rises naturally or is forced out by a fan and spreads into the space to warm room.
A Glassl convection heater is a type of heater that uses convection currents to heat and circulate air. These currents circulate throughout the body of the appliance and across its heating element.
Glass Convector Heater including glass convection heater, Metal Convection Heater, also mini Convector Heater can be a Frost Heater.
welcome to OEM,thank you
Glass Convector Heater
Glass Panel Convector Heater,Electric Convector Panel Heater,Mounted Glass Panel Convector Heater,Glass Panel Heater Convector Heater
Fenry manufacturing Co., Ltd , https://www.cnfenry.com