After creating the brilliant color TV industry, the next step is "black and white"?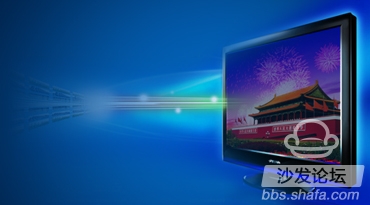 TCL Li Dongsheng, Skyworth Huang Hongsheng, and Konka Chen Weirong, the three classmates of Radio 78 at South China University of Technology, all entered the color TV field. Together they created the glory of the Guangdong color TV industry and once captured nearly three quarters of the market share. . Nowadays, over time, TCL, Skyworth, and Konka, the three color TV giants in Guangdong, have been working on the white-power market at the same time. Compared to the decline in the gross profit margin of the color TV industry, the demand has been slowing down. The white goods with good profit have been a "thigh" that can be held.
In the industry's view, Guangdong's color TV Big Three "Black + White", not only for short-term performance sprint, but also for the long-term smart home layout. The Big Three "do not ask for bigger, but only for all" in terms of white power, because "the future trend is overall household appliances".
Color TV industry slows down
Guangdong's Big Three Accelerates to Enter White Power
Since the second half of 2013, the home appliances industry has officially entered the policy vacuum period.
After the "subsidy", household electrical appliance companies are facing a severe test of the market, especially color TV companies, no longer high-speed growth, slowdown or even decline in the growth rate, coupled with Internet companies, the color TV business profit is getting thinner Therefore, TCL, Skyworth, and Konka's three TV giants have crossed the border into white areas with higher profit margins.
On October 10 last year, TCL Home Appliances (Hefei) Industrial Park, with a total investment of 7 billion yuan, was announced to be put into production. This is the largest bet ever invested by TCL on white electricity. The amount of 7 billion yuan can also be regarded as the largest investment in domestic white power companies' overweight white power business. In the following month, Skyworth, the main industry of color TV, has been attacking the air-conditioning industry, the last bastion of the Dabai Power business, and is preparing to build an air-conditioning industrial park in Shenzhen. Konka's White Appliance Industrial Park in Zhangzhou, Anhui Province, has been in operation since several years ago.
A year later, let's take a look at our respective transcripts. On August 25th, TCL announced the restructuring of ice washing (refers to refrigerators, washing machines and other cooling and cleaning household appliances) industry, TCL Group will further increase the investment and resources support for the ice washing industry, to determine a highly efficient energy-saving, intelligent The direction of technology development, and the newly built TCL Hefei base combines "smart and healthy home appliance" strategies to position high-end products in production, taking into account the export market.
In August of this year, Liu Dan, the then president of Konka, proposed a smart home strategy that includes color TVs, mobile phones, ice washing, small appliances, and air-cleaning.
Skyworth revealed in September that it will sell 600,000 units of air conditioners in one year, with sales exceeding RMB 600 million. "Currently, Skyworth White is still based on midrange and expanding to both ends, and the future will focus on the deployment of high-end products." Wu Qinan, general manager of Skyworth Electric, said that currently, Skyworth's low-end products are mostly concentrated In the online channel, the focus of the future is on the construction of offline stores for high-end products.
White electricity industry is stable
Is there still a chance for color TV giants?
It is worth mentioning that when the black and white enterprises frequently cross-border white power industry, white power companies have little involvement in the field of black and white.
In this regard, industry analysts pointed out that this is determined by the market characteristics of black and white electricity. White electricity is a cost-oriented product, industry technology access threshold is relatively low, the industry chain is relatively short-term, and there is no upstream monopoly. As a technology-dominated industry, black power depends on its ability to grasp technology and its ability to innovate. For many years foreign-owned brands have mastered the advantages of core technologies such as panels and chips, which has resulted in generally low profitability of domestic color TV companies.
Relative to the black industry chain length, short product life cycle, fierce competition, insufficient upstream industry discourse rights, etc., the white power market is relatively stable and the product profitability is relatively large. These factors have become the main black power companies to enter the field of white electricity. power. However, there are also industry insiders who also warn that the technical barriers to entry in the field of white electronics are low, replicable, and competitive in the industry are equally fierce. It is a challenge for newcomers.
Liu Buchen, an expert in home appliances, believes that from the previous situation in which black power companies tried their skills, there was not much white power available. Hisense was slightly better with the acquisition of Kelon, a white electric company. TCL, Skyworth, and Konka have all tried ice-washing products before, but they have not made any impact.
"There are two reasons for bad behavior. One is that the pattern of the three leading brands of Gree, Midea, and Haier is difficult to break, and the second is that black power is the first choice for rural areas surrounded by cities. However, in fact, China does not lack low-end products. What is missing is high-end products," said Liu Buchen.
At the same time, the white electricity industry has experienced a slowdown in growth. According to data from China Excel, the retail sales of refrigerators, washing machines, and air conditioners in the domestic market fell by 7.58%, 2.96%, and 4.68% year-on-year in the first half of 2015; the inventory crisis in the air-conditioning industry has forced the leading companies Gree, Midea, and Haier to start pricing. In the war, new entrants are often difficult to parry.
According to Hong Shibin, executive chairman of the China Home Appliances Commercial Association Marketing Committee, the prospects of black companies such as TCL, Skyworth, and Konka to enter the white-electricity industry are still difficult. In the face of a stable white-market structure, it is difficult for black-box companies to face difficulties. Gain competitive advantage in prices, channels, and systems that support the entire air-conditioning industry.
Do not ask for bigger, just ask for all
Goals aim at smart homes
However, Zhang Yanbin, Audrey's consulting assistant president, is optimistic about the "black and white" trend. He believes that the white giants in this time layout white power is not just because white profits, the longer-term goal is to layout smart home. "They contend that they don't want to be big, just for all. The future is not the era of home appliances alone, smart home is recognized by consumers, the future industry trend will be the overall home appliances."
With the smart wave swept by the home appliance industry, domestic home appliance companies have started the smart home transformation strategy, as an important part of the black power enterprise layout smart home, plus the meaning of white power, not only to enrich the product chain, more importantly, in their own Under the smart strategy, it will expand its own smart home equipment camp and have more synergies with color TVs that are traditionally advantageous businesses.
Traditional black-and-white companies have been adding white power. In the eyes of people in the industry, the experience in the black-box field and the control of channels and markets will be a major advantage. In addition, industry experts analyzed that relatively speaking, the transition from black power to white electricity is lower than the threshold for a new white-water business.
"Under the backdrop of Skyworth Smart Home Smart Home Appliances, apart from the fact that TV is our main business, we must continue to be strong. We need to take a variety of related smart products, including air conditioners, refrigerators and washing machines." Skyworth Group Chairman Yang Dongwen told reporters.
Liang Zhenpeng, an appliance industry analyst, also stated that current IT internet companies are marching into the smart home market and do standards as patents. If home appliance companies do not accelerate their deployment on smart hardware that they are good at, and improve product lines, once the traditional home appliance industry rises to intelligence In the home industry, they will be extremely passive.
Glossary
"Black" and "White"
"Black power" and "white power" are short for "black appliances" and "white goods." The home appliance industry has defined conventional household electrical appliances as "black appliances" and "white goods": In the past, home appliances such as televisions and stereos were mostly black because of their appearance, so they were "black appliances"; and air conditioners, refrigerators, and washing machines. The appearance is almost white, so the attribution is "white goods." Of course, the current appearance of home appliances is already colorful, but this classification is still used.
Ultraviolet Bulb,T5 4 Pin Uvc Tube,T5 4 Pin Uvc Light,T5 4 Pin Uvc Bulb
Changxing leboom lighting product CO.Ltd. , https://www.leboomuv.com